Kaihatsu Update with Dylan Cothill
After the unfortunate failure of my Silvia's SR20 and it needing a R16K rebuild, I came across an amazing deal.
Brenton's V8 S13 has received a lot of bad reviews in the past and sat on Gumtree for sale for a long time as there were rumours going around about the chassis being skew, everyone warned me about this car. I personally knew this car and the driver and knew there was a lot of money spent on this car.
The deal of my Caddy and a set of Grids was agreed upon for  a swap and I now own it
I took the car out on Saturday night before the Wheels of Fury event and the car performed CRAP! I had taken it for alignment the day before and the guys left half of the bolts loose and it lost all of it's alignment settings. Later that night it was pointed out that my right rear was toeing in heavily, so after a quick adjustment the car started to feel like a drift car. But with the other alignment out it was very unpredictable.
I sent it back to the alignment place and I stood there with them telling them how to adjust the suspension and making sure all was 100% correct. I also fitted an adjustable seat rail for my short ass, changed the position of the handbrake, replaced a cv boot, re-did the entire fueling system and did some stitching where it was needed to give it my touch. We worked late into Tuesday night to get ready for the next day.
Then Wednesday came and it was time to test the car on the day of the event, I had no time to test prior to this. Practice sessions showed this car had SO much potential and the 1UZ V8 in the S13 was such an awesome combination! The car drifted a dream and the torque made for some really awesome drifting! The front tyres need to be changed for something more grippy and a bit of tightening to the steering rack as there isn't as much feedback as what I'm use to from the S14. Also the S13 is very sensitive, I cant be as aggressive as I am in the S14, so I need to calm down behind the wheel…..
Half way through practice the car started bogging and we had to work on the car to find the issue. After about an hour or so it was found to be the fuel pickup pipe had come off and the car was literally running on fumes. We got it sorted but by this time it was qualifying.
My two qualifying runs were the only times I had actually linked up the whole oval which I was VERY happy about, but unfortunately it wasn't good enough to qualify in the top 8 which is what I expected being my first time out with it. A bit more development time and practice in this car and it will be a force to be reckoned with.
Anyway enough with the typing…let's see some pics: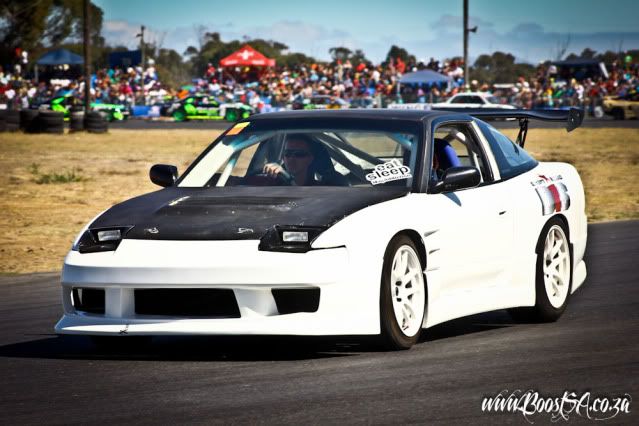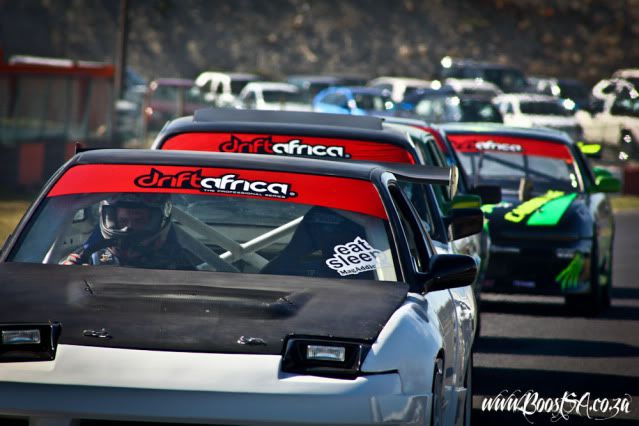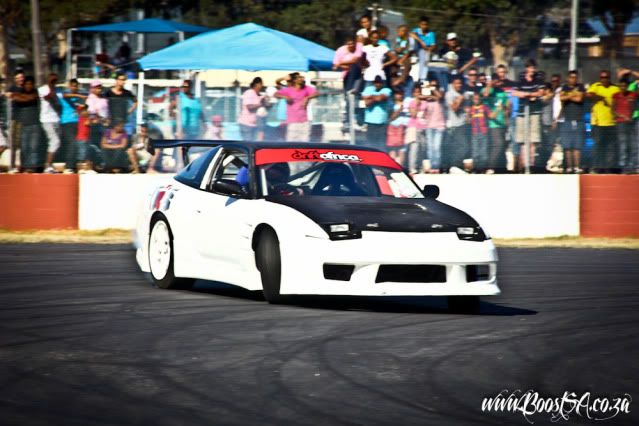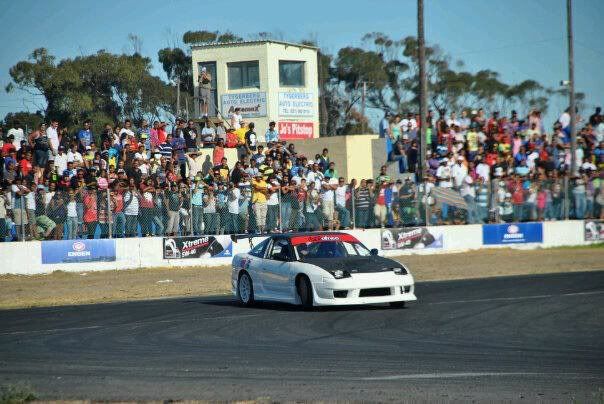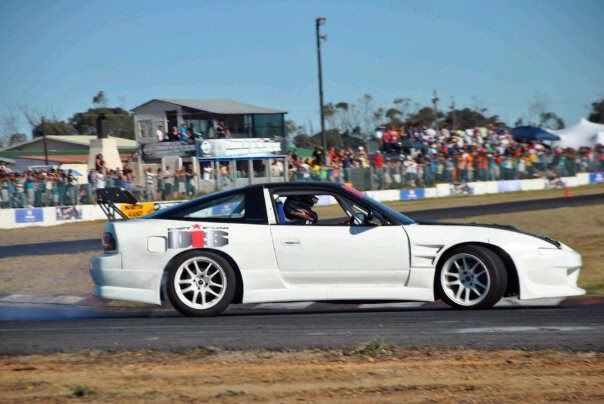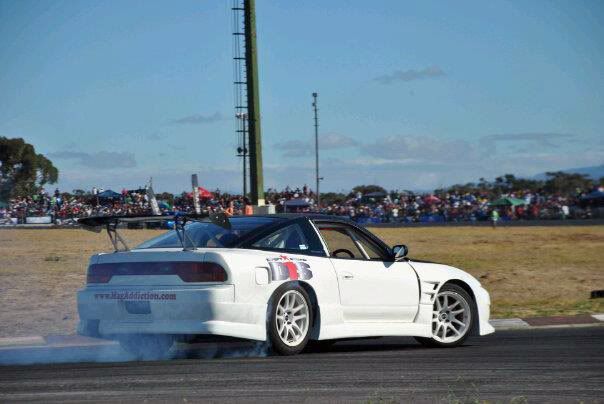 All the is left now is some new front tyres, a change in the fuel system to be gravity fed and to sort out the hydro handbrake as I battled to get it to lock on the day. Then the car is ready for me!
The Wheels of Fury event was something to be so proud of as a Cape Tonian! Killarney was FULL and some really good driving was enjoyed by the crowd all day and night long! I must give props to Jason Webb for driving like he did against one of the world's best drivers, Naota Suenaga….I only ever see that kind of close competition on D1 videos….but here at Killarney race track, our very own South African was running like a D1 driver against an actual D1 driver.
Congrats goes out to Jody Powell, Drift Africa, Team Orange, D1S and all involved in the event….it was VERY successful and can only do good for driving in Cape Town and South Africa. Thanks to the guys from up country who made th trip down and thanks to Team Orange for attending and some driving….!!! And last but not least, thanks to all that helped me….Calvin Beekman and Nick Mitchell from Dragon Customs, Brenton Stratford, Lorcan Aylward, Jarryd, The guys from Redline Racing and my beautiful, understanding and patient woman Nicol Muller.
Here's to the awesome future of drifting ahead of us in Cape Town and South Africa!
{Dylan}
Want to do a Guest Blog? Follow the link: submit-your-blogs